Eyes and Brow
Oct 8, 2022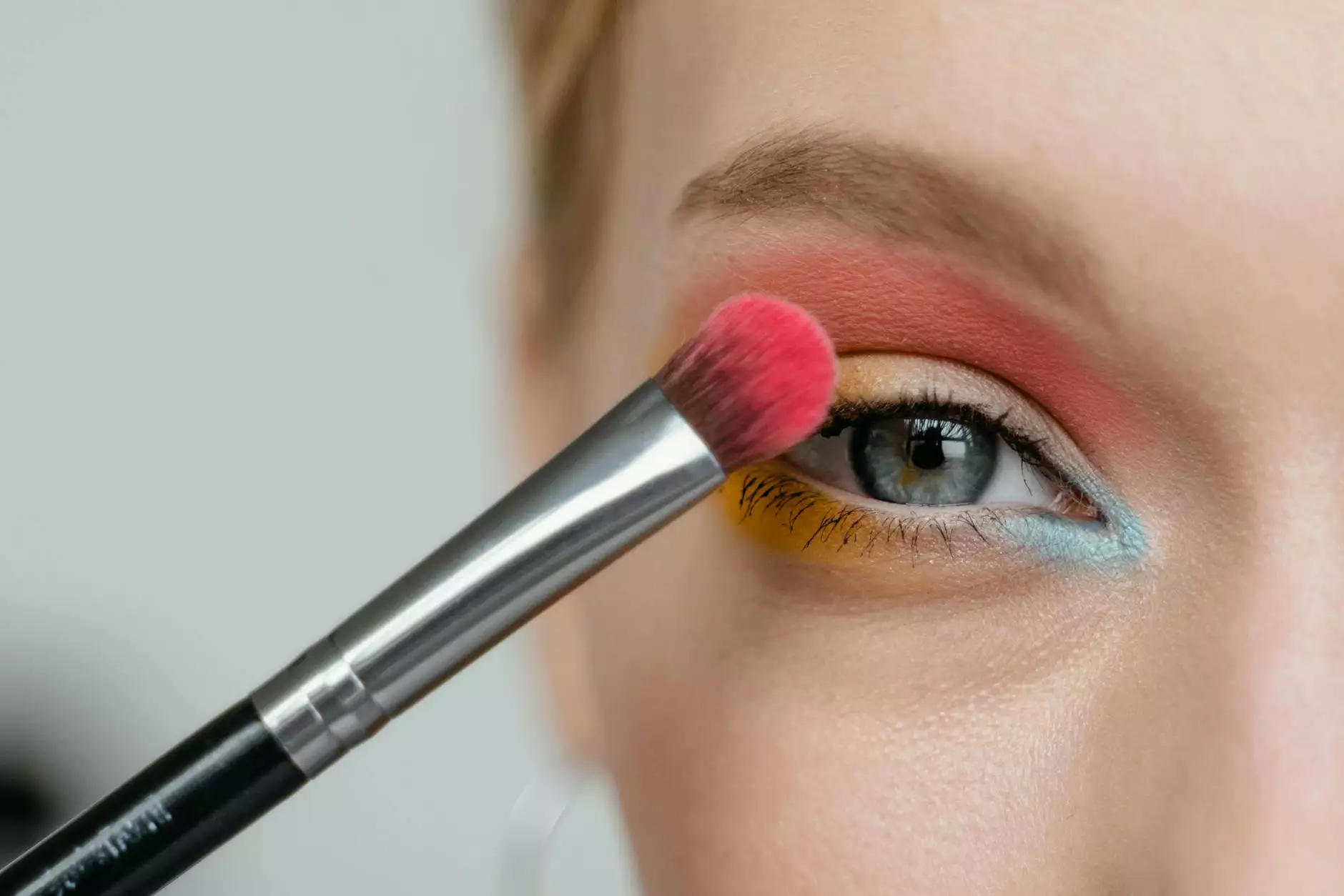 Introduction
Welcome to The Enchanted Bath, your go-to destination for all your beauty and grooming needs! In this section, we will discuss the various ways you can enhance the beauty of your eyes and brows with our high-quality products and expert tips.
The Importance of Beautiful Eyes and Brows
Your eyes and brows play a crucial role in defining your overall facial appearance. Well-groomed brows and captivating eyes can instantly enhance your beauty and make you feel more confident. At The Enchanted Bath, we understand the significance of this, which is why we offer a wide range of products specifically designed to accentuate your eyes and brows.
Our Exclusive Range of Eye and Brow Products
We take pride in offering an extensive collection of eye and brow products that cater to different preferences and needs. Whether you prefer a natural look or love experimenting with bold and vibrant colors, we have something for everyone.
Mascara
A good mascara is a must-have in any beauty routine. It adds volume, length, and definition to your lashes, instantly making your eyes appear more open and inviting. Our range of mascaras is formulated with high-quality ingredients to ensure long-lasting wear without smudging or flaking.
Eyeshadow Palettes
Discover the magic of eyeshadow with our stunning palettes. From neutral shades for everyday wear to vibrant hues for special occasions, our eyeshadows are highly pigmented and blend effortlessly. Let your creativity shine and create mesmerizing eye looks that reflect your unique style.
Eyebrow Pencils and Pomades
Tame and groom your brows with our range of eyebrow pencils and pomades. Fill in sparse areas, define the shape, and achieve perfectly arched brows effortlessly. Our products are available in a variety of shades to match different hair colors, ensuring a natural and polished finish.
Eyeliners
Accentuate your eyes with our selection of eyeliners. Whether you prefer a classic winged look or a smudged smokey eye, our eyeliners glide on smoothly, providing intense color payoff and long-lasting wear. Experiment with different styles and unleash your inner makeup artist.
Tips for Perfectly Enhanced Eyes and Brows
Enhancing your eyes and brows goes beyond just using the right products. Here are some expert tips to help you achieve stunning results:
1. Prepping and Priming
Before applying any eye or brow makeup, ensure your skin is clean and moisturized. Use an eye primer to create a smooth canvas, allowing the products to adhere better and last longer.
2. Choosing the Right Colors
Experiment with different eyeshadow shades to find colors that complement your skin tone and eye color. For a subtle daytime look, opt for neutral tones, and for a bold evening look, don't be afraid to play with vibrant shades.
3. Perfecting Your Eyeliner Technique
When applying eyeliner, start with thin, precise lines and gradually build up the thickness if desired. If you're new to eyeliner, consider using a pencil or gel eyeliner for more control and easier application.
4. Defining the Brows
Fill in any gaps in your brows using short, feathery strokes. Follow the natural shape of your brows and use a spoolie brush to blend the product for a more natural appearance.
Why Choose The Enchanted Bath?
With countless options available in the market, you may wonder why The Enchanted Bath is the best choice for your eye and brow needs. Here's why we stand out:
High-Quality Products
We believe in offering only the highest quality products to our customers. Our eye and brow products are carefully curated, ensuring they meet stringent quality standards and deliver exceptional results.
Expert Tips and Advice
We understand that using the right techniques is just as important as using the right products. That's why we provide expert tips and advice on our website, helping you make the most out of your eye and brow routine.
Customer Satisfaction
Our customers are our top priority, and we strive to ensure their satisfaction. We offer a hassle-free shopping experience, excellent customer service, and a satisfaction guarantee on all our products.
Quick and Convenient
Shopping with us is fast and easy. Our user-friendly website, secure payment options, and prompt delivery make your shopping experience seamless and enjoyable.
Conclusion
Beautiful eyes and brows can truly transform your entire look. At The Enchanted Bath, we provide you with the tools and expertise to achieve your desired eye and brow goals. Explore our wide range of products, follow our expert tips, and unleash your inner beauty. Shop with us today and experience the enchantment!