Book Now - The Enchanted Bath
Jun 19, 2022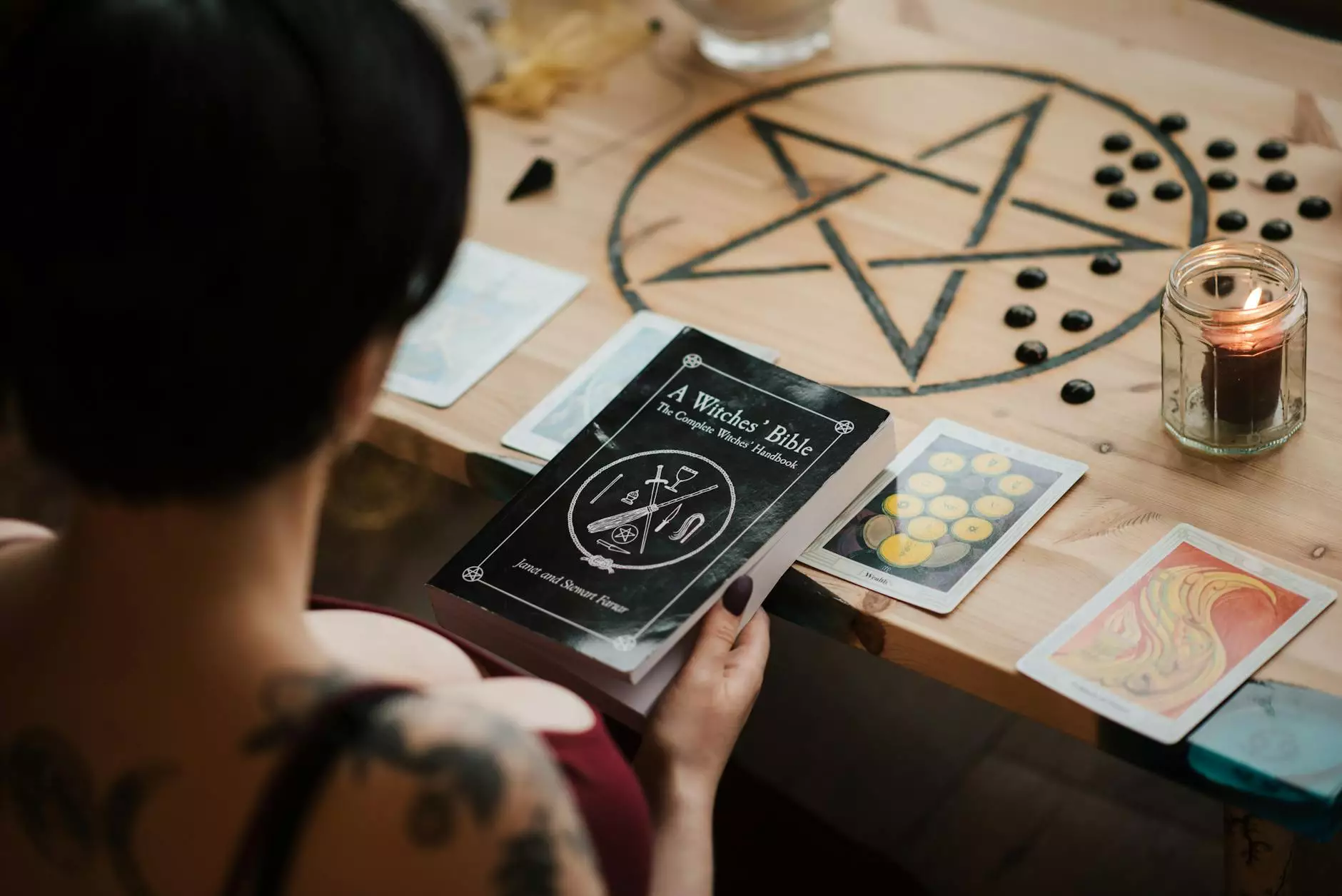 Welcome to The Enchanted Bath - Your Magical Bathing Experience Awaits!
Are you looking to transform your daily bathing ritual into a magical, idyllic experience? Look no further than The Enchanted Bath! We are an eCommerce & Shopping platform dedicated to providing you with the finest selection of enchanting bath products and accessories.
Your Journey to Blissful Bathing Begins Here
At The Enchanted Bath, we understand that taking a bath is not just a mundane task but an opportunity to rejuvenate, relax, and treat yourself to a moment of tranquility. We curate a wide range of products designed to enhance your bathing experience and transport you to a world of enchantment.
Our collection includes luxurious bath bombs, aromatic bath salts, invigorating shower gels, soothing body lotions, and much more. Each product is carefully crafted using high-quality ingredients to ensure a transformative experience for your mind, body, and soul.
Unleash the Magic of Bathing
With The Enchanted Bath, your morning or evening routine can become a whimsical journey filled with delightful scents, vibrant colors, and extraordinary textures. Our bath products are infused with essential oils, botanical extracts, and natural ingredients, making them perfect for nourishing your skin and indulging your senses.
Whether you seek a relaxing lavender-infused soak after a long day or a refreshing citrus burst to invigorate your senses in the morning, we have the perfect bath product to suit your mood and desires.
Discover Your Signature Scent
At The Enchanted Bath, we believe that scent has the power to captivate and transport us to distant memories and emotions. That's why we offer a diverse range of fragrances to help you discover your signature scent and create a truly immersive bathing experience.
Choose from our exquisite collection of floral, woody, oriental, and fresh scents to find the aroma that resonates with your unique preferences. Each fragrance is carefully formulated to evoke a specific mood, be it calming, energizing, or romantic.
Enchanting Accessories for the Perfect Bath
To complement our luxurious bath products, we also offer a selection of enchanting accessories that will elevate your bathing experience to new heights. From plush bath towels and cozy robes to scented candles and soothing bath pillows, you'll find everything you need to create a serene and dreamy atmosphere in your bathroom.
Our accessories are thoughtfully chosen to enhance your comfort, relaxation, and overall well-being. Let the softness of our towels envelop you, the gentle glow of our candles embrace you, and the plushness of our robes embrace you as you immerse yourself in pure bliss.
Exceptional Service and Unforgettable Experiences
At The Enchanted Bath, we are committed to providing our customers with exceptional service and unforgettable experiences. With our user-friendly website and secure checkout process, booking your favorite bath products is effortless and convenient.
Our team of passionate bath enthusiasts is always ready to assist you in finding the perfect products and answering any inquiries you may have. We strive to exceed your expectations and make your shopping experience with us truly enchanting.
Step into a World of Bathing Magic Today
Are you ready to step into a world of bathing magic and create your own moments of enchantment? Book now at The Enchanted Bath and embark on a transformative journey of relaxation, rejuvenation, and self-care.
Start your magical bathing ritual today and embrace the power of self-care and indulgence with our exquisite selection of bath products and accessories. Trust us to deliver enchantment right to your door, one bath at a time.