Welcome to The Enchanted Bath
Jun 1, 2018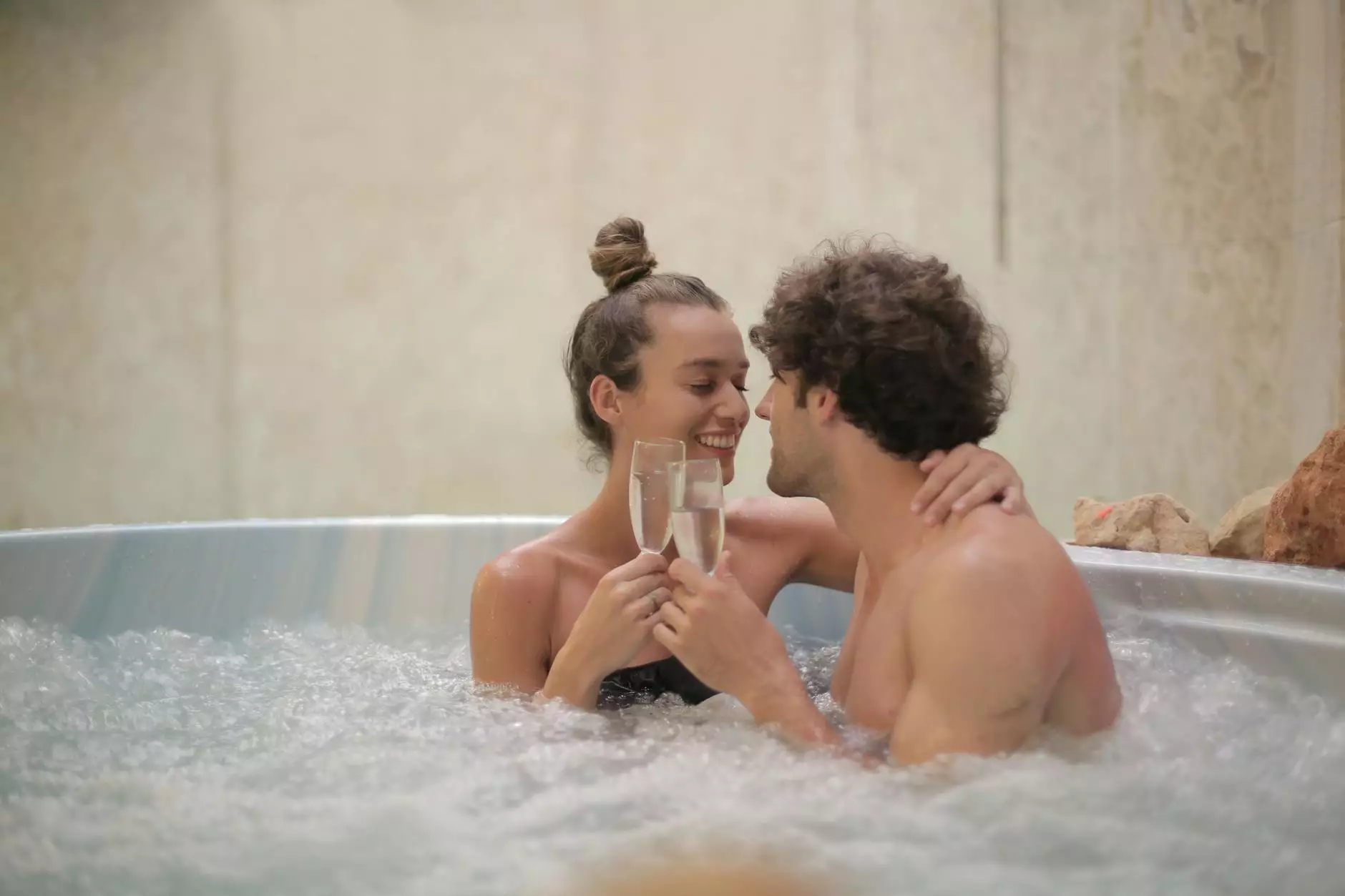 Stay Updated with the Latest News
Welcome to the News section of The Enchanted Bath, your go-to destination for all things bath and body related. We strive to provide you with the latest updates, product launches, promotions, and insider tips to enhance your bathing experience and make it truly enchanting.
Browse through our Extensive Range
At The Enchanted Bath, we take pride in offering an extensive range of high-quality bath products that are perfect for pampering yourself or gifting your loved ones. Our collection includes exquisite bath bombs, luxurious bath oils, refreshing shower gels, nourishing body lotions, scented candles, and much more.
Each product is carefully crafted using the finest ingredients to provide you with a truly indulgent bathing experience. Whether you prefer floral scents, fruity fragrances, or soothing aromatherapy blends, we have something to suit every preference and mood.
The Perfect Gift for Every Occasion
Looking for the perfect gift? Look no further! The Enchanted Bath offers a wide selection of beautifully packaged bath gift sets that are sure to impress. From birthdays to weddings, anniversaries to holidays, our gift sets are thoughtfully curated and designed to delight.
Our gift sets range from small and affordable options to extravagant and luxurious sets for that extra special someone. Each set contains a carefully curated collection of our best-selling bath products, elegantly presented in our signature packaging. Whether you're looking for a pampering treat, a romantic gesture, or a token of appreciation, our gift sets are sure to make a lasting impression.
Immerse Yourself in Luxury
At The Enchanted Bath, we believe that bath time should be a luxurious and rejuvenating experience. That's why we offer a range of products designed to transform your bathing routine into a spa-like retreat.
Indulge in our invigorating bath bombs, which release delightful scents and nourishing ingredients as they dissolve in your tub. Our bath oils hydrate and nourish your skin, leaving it feeling soft and supple. For a refreshing cleanse, our shower gels gently cleanse while enveloping your senses in delightful aromas.
After your bath or shower, treat your skin to our luxurious body lotions, which are formulated to moisturize and soothe. Light up one of our scented candles to create an ambiance of relaxation and serenity.
Stay Informed and Inspired
In this section, we will keep you informed about the latest trends in the bath and body industry, share tips for creating the perfect spa-like atmosphere at home, and provide you with expert advice on how to take care of your skin and well-being.
Be sure to check back regularly for our latest news, informative articles, and captivating stories. We are committed to keeping you up to date with all things bath and body, and helping you make the most out of your bathing rituals.
Join our Mailing List
If you want to be the first to know about our exclusive offers, new product launches, and exciting promotions, sign up for our mailing list. Simply enter your email address in the subscription box at the bottom of this page, and you'll never miss out on a single update from The Enchanted Bath.
Thank you for visiting The Enchanted Bath's News section. We hope you find our content informative, inspiring, and helpful in creating a truly enchanting bathing experience. Stay tuned for more exciting updates!