Waxing at The Enchanted Bath
Jun 30, 2020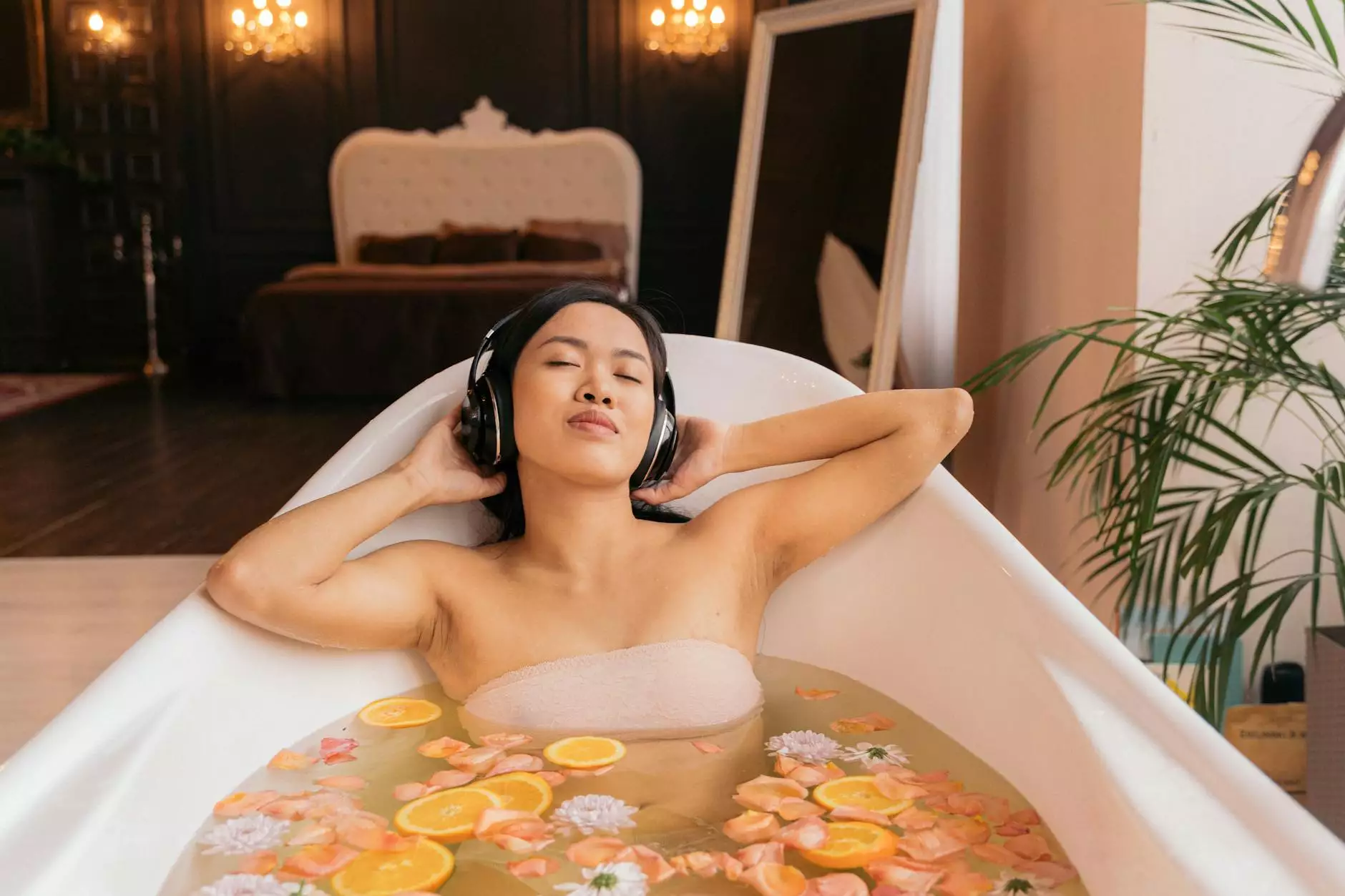 Welcome to The Enchanted Bath, your premier destination for all things luxurious and enchanting. As a leading provider of waxing services, we take immense pride in offering the highest quality treatments in the eCommerce & Shopping category. Our team of skilled estheticians is dedicated to ensuring that your waxing experience is nothing short of magical.
Why Choose Waxing?
Waxing is an effective and long-lasting method of hair removal that leaves your skin silky smooth. Unlike shaving, which only removes hair from the surface, waxing removes hair from the root, resulting in slower regrowth over time. At The Enchanted Bath, we utilize the finest quality waxes to provide a gentle and effective waxing experience for our clients.
Our Range of Waxing Treatments
At The Enchanted Bath, we offer a wide range of waxing treatments to cater to your specific needs. Whether you're looking to remove unwanted hair from your legs, arms, bikini line, or even facial areas, our skilled estheticians have got you covered. We understand that every individual is unique, and that's why we tailor our waxing services to ensure optimal results for each client.
Leg Waxing
Looking for flawlessly smooth legs that exude confidence? Our leg waxing treatments are designed to deliver just that. From full leg waxing to lower leg or upper leg waxing, we offer customizable solutions to suit your preferences. Step into a world of magic and let us work our waxing wonders on your legs.
Arm Waxing
Experience the joy of hair-free arms with our arm waxing services. Whether you're tired of endless shaving or simply want a longer-lasting solution, our expert estheticians will ensure your arms are free from unwanted hair, leaving you feeling enchantingly elegant.
Bikini Waxing
When it comes to bikini waxing, our attention to detail is unparalleled. We offer a variety of bikini waxing options, including Brazilian and bikini line waxing, to suit your personal preferences and style. Trust in our expertise to create a comfortable and enchanting experience that leaves you feeling confident and beautiful.
Facial Waxing
Your face deserves only the best, and at The Enchanted Bath, we understand that. Our facial waxing treatments are designed to delicately remove unwanted hair from areas such as the eyebrows, upper lip, and chin, revealing a radiant complexion. Let our skilled estheticians work their magic and enhance your natural beauty.
The Enchanted Bath Experience
At The Enchanted Bath, we believe that waxing is not just a beauty treatment; it's an experience to be cherished. From the moment you step into our enchanting sanctuary, you'll be greeted by a team of friendly and skilled professionals who are committed to creating a magical ambiance for your waxing journey.
Our luxurious facilities boast a tranquil and serene atmosphere, allowing you to relax and unwind as we work our waxing wonders. We also prioritize hygiene and cleanliness, ensuring that our waxing rooms are sanitized and equipped with the highest quality products and equipment.
Our commitment to customer satisfaction goes beyond just providing exceptional waxing services. We go the extra mile to educate and empower our clients, offering personalized recommendations for aftercare and maintenance to prolong the smooth results of your waxing treatment.
Book Your Waxing Appointment Today
Ready to experience the enchantment of waxing at The Enchanted Bath? Don't wait any longer! Book your appointment today and let our team of skilled estheticians take care of all your hair removal needs. Indulge in the blissful world of waxing and embrace the magic of silky smooth, hair-free skin. Discover why we are the ultimate destination for luxurious waxing experiences.
Remember, when it comes to waxing, trust only the best – choose The Enchanted Bath!