Advanced Medical Facials - The Enchanted Bath
Apr 23, 2022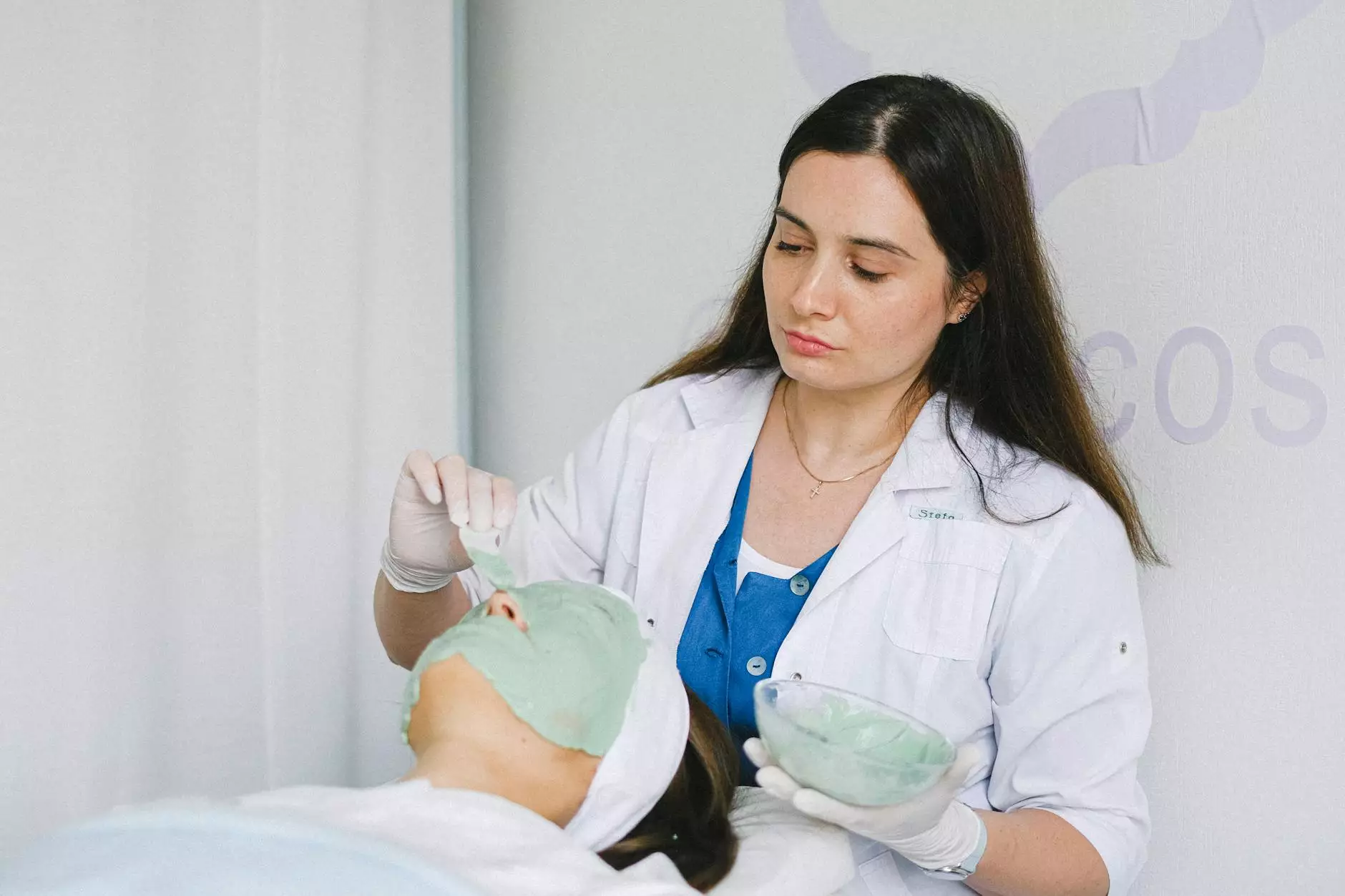 Unleash Your Skin's Potential with Advanced Medical Facials
As a leading provider in the field of skincare and beauty, The Enchanted Bath proudly presents our range of advanced medical facials. Our mission is to help you achieve the skin of your dreams by combining cutting-edge technology with personalized treatments tailored to your specific needs.
Why Choose Our Advanced Medical Facials?
At The Enchanted Bath, we understand that your skin is unique and deserves special attention. Our team of highly trained and experienced estheticians utilize state-of-the-art techniques and products to deliver exceptional results. Here's why our advanced medical facials stand out:
Customized Solutions: We believe in a personalized approach to skincare. Our estheticians will assess your skin type, concerns, and goals to create a tailored treatment plan that addresses your specific needs.
Advanced Technology: We stay up-to-date with the latest advancements in skincare technology. Our advanced medical facials incorporate innovative tools and devices to maximize the effectiveness of each treatment.
Expertise: Our team consists of skilled and knowledgeable estheticians who have undergone extensive training. They possess a deep understanding of different skin conditions and are equipped to provide expert guidance and recommendations.
Results-Oriented: When you choose The Enchanted Bath for your advanced medical facial, you can expect significant and visible improvements in your skin. We are committed to delivering transformative results that enhance your natural beauty.
Premium Skincare Products: We only work with top-of-the-line skincare products that are proven to deliver exceptional outcomes. Our extensive selection of high-quality products ensures that your skin receives the nourishment it needs.
Relaxing Atmosphere: Your comfort and satisfaction are our top priorities. Our spa-like environment is designed to provide a serene and relaxing ambiance, allowing you to unwind and fully enjoy your facial experience.
Our Range of Advanced Medical Facials
The Enchanted Bath offers a diverse range of advanced medical facials to address various skincare concerns. Each facial treatment is meticulously designed to provide targeted solutions and deliver exceptional results. Our featured facials include:
The HydraGlow Facial
The HydraGlow Facial is a revolutionary treatment that combines the power of hydration, exfoliation, and infusion to rejuvenate your skin. This non-invasive procedure deeply cleanses, exfoliates dead skin cells, and infuses essential nutrients, leaving your skin hydrated, brightened, and glowing.
The Collagen Boost Facial
The Collagen Boost Facial is specifically formulated to stimulate collagen production and enhance skin elasticity. By utilizing advanced techniques and potent collagen-boosting ingredients, this facial reduces the signs of aging, tightens the skin, and restores its youthful appearance.
The Acne Defense Facial
The Acne Defense Facial is a targeted treatment that effectively combats acne breakouts and prevents future flare-ups. Through a combination of deep cleansing, gentle exfoliation, and specialized acne-fighting ingredients, this facial helps clear acne-prone skin and promotes a healthier complexion.
The Brightening and Smoothing Facial
The Brightening and Smoothing Facial is designed to diminish the appearance of dark spots, uneven skin tone, and fine lines. This treatment incorporates brightening agents, antioxidants, and gentle exfoliation to reveal a more radiant and youthful complexion.
Book Your Advanced Medical Facial Now!
If you're ready to take your skincare to the next level, The Enchanted Bath is here to guide you on your journey. Our advanced medical facials offer a transformative experience that will leave you feeling refreshed, rejuvenated, and confident in your skin.
Don't settle for ordinary facials when you can indulge in extraordinary results. Book your appointment now and let our expert estheticians pamper you with our advanced medical facials.