Tinting and Lash Lifts
May 8, 2019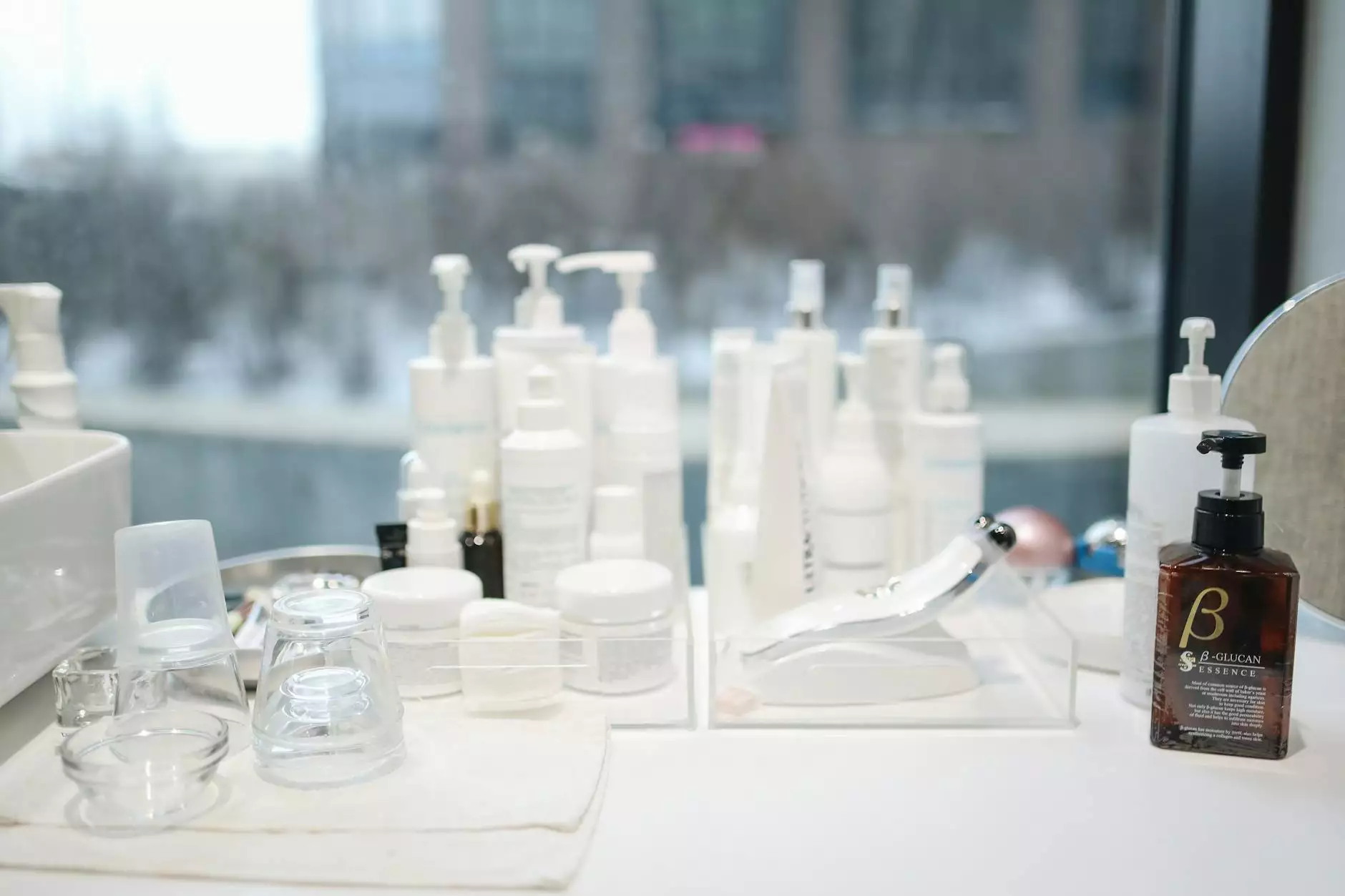 Enhance Your Natural Beauty
At The Enchanted Bath, we take pride in offering top-notch tinting and lash lift services to help you enhance your natural beauty. Our highly skilled professionals are committed to providing exceptional services that leave you feeling confident and beautiful.
The Importance of Tinting and Lash Lifts
Tinting and lash lifts are popular beauty treatments that offer numerous benefits. Whether you want to add depth and definition to your eyes or achieve a wide-eyed, lifted appearance, our services can help you achieve your desired look.
Tinting involves applying a semi-permanent dye to your eyebrows or eyelashes to create a bolder, more defined look. This is especially beneficial for individuals with lighter hair or sparse eyebrows and lashes. Tinting can help you achieve a more polished and put-together look without the need for daily makeup application.
Lash lifts, also known as eyelash perming, give your natural lashes a semi-permanent curl, making them appear longer and fuller. This treatment is an excellent alternative to lash extensions and can enhance your natural beauty by opening up your eyes and framing your face. With lash lifts, you can say goodbye to curlers and mascara, as your lashes will stay beautifully lifted and curled for weeks.
Our Expert Tinting and Lash Lift Services
When you choose The Enchanted Bath for your tinting and lash lift needs, you can expect nothing but the best. Our professionals have years of experience and a deep understanding of the latest techniques and trends, ensuring exceptional results every time.
Tinting Services
Our tinting services cater to both eyebrows and eyelashes. Our professionals will consult with you to understand your desired look and recommend the perfect shade that complements your features. With meticulous precision, we will apply the tint, ensuring even coverage and long-lasting results.
Lash Lift Services
Our lash lift services are tailored to suit your unique eye shape and preferences. Our experts will carefully apply a lifting solution to your lashes, creating a beautiful and natural-looking curl. The process is gentle and comfortable, allowing you to relax while we enhance your lashes.
The Enchanted Bath Difference
When it comes to tinting and lash lifts, The Enchanted Bath stands out from the rest. Here are a few reasons why our services are highly sought after:
Quality Products: At The Enchanted Bath, we only use premium products that are safe and gentle on your skin and eyes. We prioritize your safety and well-being while delivering exceptional results.
Attention to Detail: Our professionals pay meticulous attention to detail, ensuring precise application and stunning results. We strive for perfection in every treatment we offer.
Personalized Approach: We understand that every individual is unique. Our professionals take the time to understand your preferences and customize the treatment to achieve your desired look.
Exceptional Service: At The Enchanted Bath, we prioritize customer satisfaction. From the moment you step into our salon to the completion of your treatment, we provide unmatched service and care.
Book an Appointment Today
Ready to enhance your natural beauty with our tinting and lash lift services? Contact The Enchanted Bath to book an appointment today. Our friendly team is always ready to assist you and help you achieve the stunning results you desire.
Invest in yourself and experience the transformative power of tinting and lash lifts at The Enchanted Bath.