Mybody - Skin Care Products
Jul 17, 2022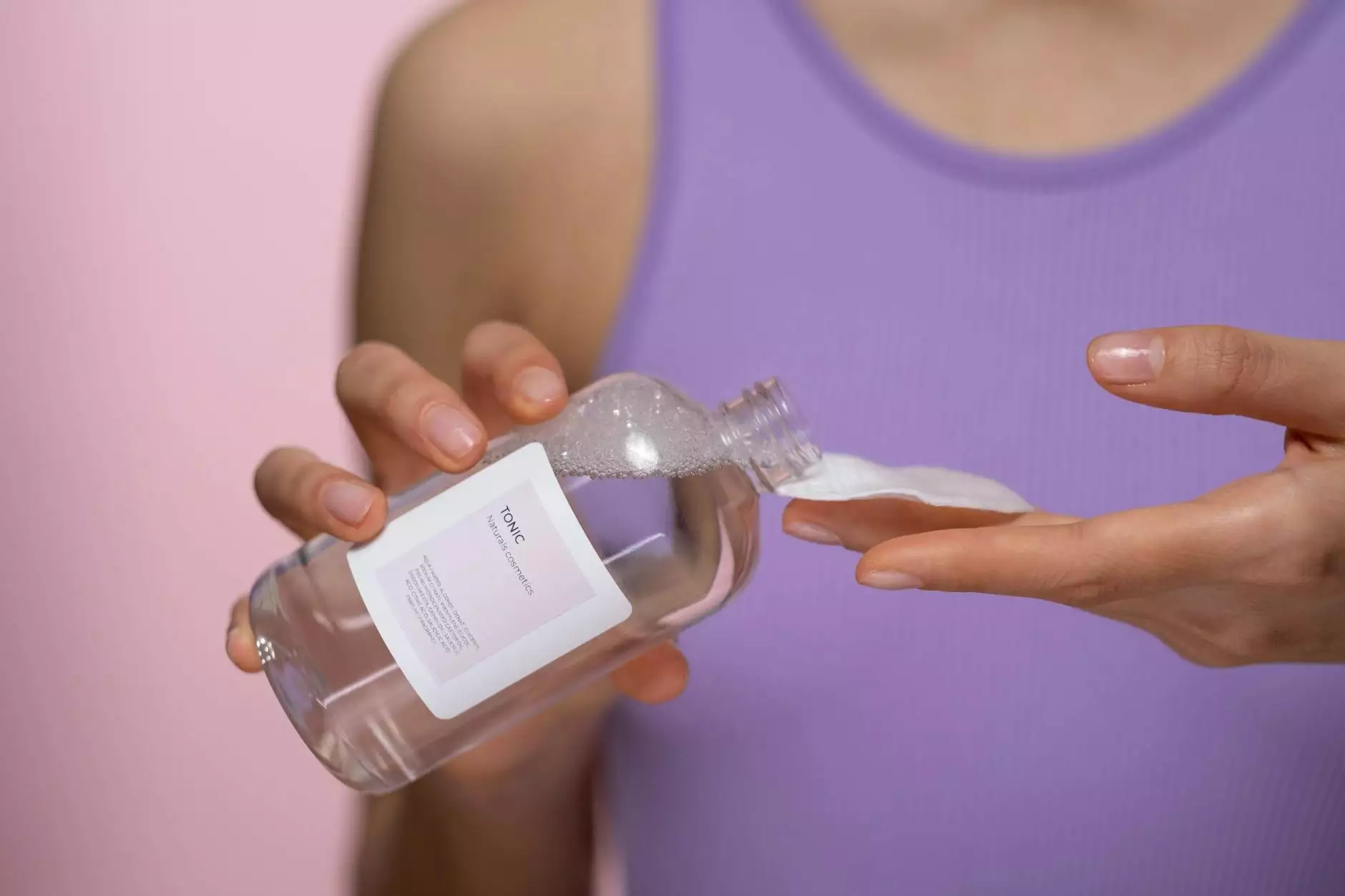 Welcome to The Enchanted Bath's collection of Mybody skin care products. We offer a wide range of luxurious products that are carefully designed to nourish and revive your skin. With our high-quality selection, you can indulge in a spa-like experience in the comfort of your own home.
Experience the Magic of Mybody
At The Enchanted Bath, we believe that your skin deserves the best. That's why we have curated a comprehensive collection of Mybody skin care products, known for their remarkable results and revolutionary formulations. Each product is meticulously crafted to address various skin concerns and provide visible improvements.
A Holistic Approach to Skin Care
Mybody takes a holistic approach to skin care, combining advanced scientific research with the power of natural ingredients. Their formulations are designed to work in harmony with your skin, promoting optimal health and radiance. Whether you're looking to combat fine lines, improve skin tone, or hydrate dry skin, Mybody has a solution tailored to your unique needs.
Discover Our Range
Our range of Mybody skin care products caters to a wide range of skin types and concerns. From cleansers and exfoliators to serums and moisturizers, we have everything you need to create a personalized skin care routine. Each product in our collection is backed by extensive research and testing, ensuring that you receive the best possible results.
Cleansers
Start your skin care routine with one of our gentle yet effective cleansers. Designed to remove impurities and excess oil without stripping the skin, these cleansers leave your complexion feeling refreshed and revitalized. Choose from options like the Mybody Clean Routine Refreshing Gel Cleanser or the Mybody Calm After The Storm Soothing Cleanser.
Exfoliators
Exfoliation is an essential step in any skin care routine. Our Mybody exfoliators gently remove dead skin cells, revealing a smoother and more radiant complexion. Try the Mybody My Personal Peel, which utilizes a blend of natural fruit acids to exfoliate and clarify the skin, or the Mybody Probiotic Brightening & Refining Mask for a spa-like pampering session at home.
Serums
Elevate your skin care routine with our range of Mybody serums. These concentrated formulations deliver potent active ingredients directly to your skin, addressing specific concerns such as fine lines, hyperpigmentation, and uneven skin texture. Explore options like the Mybody Brightamin-C Vitamin C Age Repair Serum or the Mybody Glowbiotics Probiotic Instant Resurfacing Pads for visible, long-lasting results.
Moisturizers
Hydration is key to maintaining healthy and glowing skin. Our Mybody moisturizers are specially formulated to provide intense hydration while nourishing and protecting your skin. Discover options like the Mybody Calm After The Storm Soothing Gel Cream, which soothes and moisturizes irritated skin, or the Mybody Youthbuilder Body Butter, a luxurious and indulgent body moisturizer.
Treatments
For targeted skin concerns, explore our range of Mybody treatments. These specialized products offer intensive care and address issues such as acne, age spots, and dullness. Try the Mybody Let Me Clarify Probiotic Purifying Cream or the Mybody Bright Eyes 360⁰ Multi-Tasking Eye Treatment for exceptional results.
Unlock the Power of Mybody
The Mybody skin care range at The Enchanted Bath is designed to transform your skin and enhance your natural beauty. With our comprehensive collection, you can create a personalized routine that targets your specific concerns. Dive into the world of Mybody and experience the difference for yourself.
Indulge in the enchanting world of skin care at The Enchanted Bath. Explore our collection of Mybody skin care products and take your skin care routine to new heights. With our high-quality formulations and dedication to excellence, we are confident that you will find the perfect products to nourish and revive your skin. Unlock the secrets of radiant skin with Mybody and The Enchanted Bath today.