Sugar & Wax Services - Serendipity Spa & Salon
Dec 14, 2020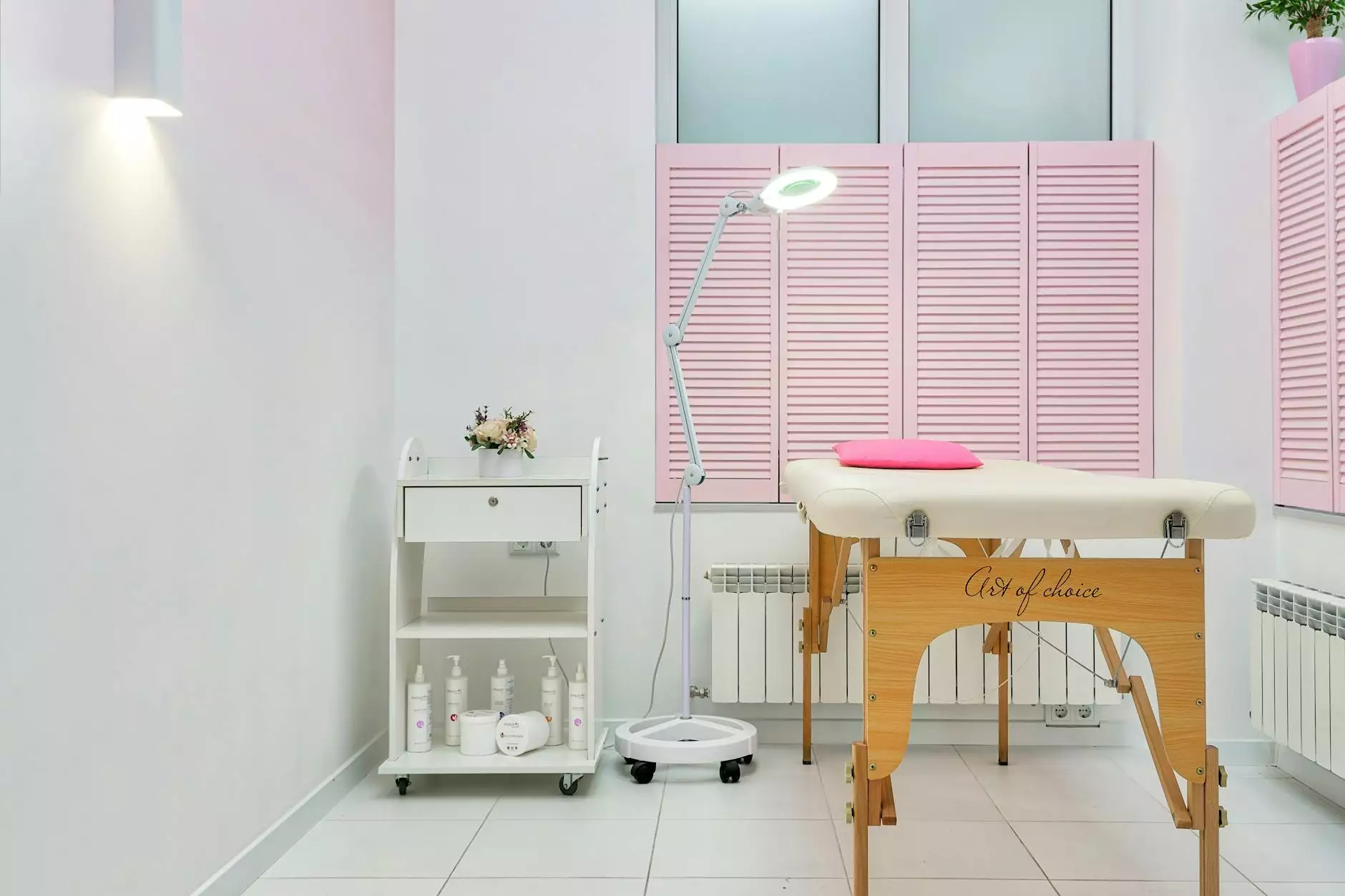 Welcome to Serendipity Spa & Salon, your ultimate destination for indulgent sugar and waxing services. At The Enchanted Bath, we take pride in offering the highest quality treatments that will leave your skin feeling silky smooth and glowing. Our team of experienced professionals is dedicated to providing a luxurious and rejuvenating experience that exceeds your expectations. Whether you're new to sugar and waxing or a seasoned enthusiast, we have the perfect services tailored to your needs.
Why Choose Sugar & Wax Services?
Sugar and waxing are two popular and effective methods for removing unwanted hair. These techniques provide longer-lasting results compared to traditional shaving, and can help achieve smoother, softer skin. When you choose our sugar and waxing services at Serendipity Spa & Salon, you can expect:
Professional and Skilled Estheticians: Our team of estheticians are highly trained and experienced in providing top-notch sugar and waxing services. They are dedicated to making you feel comfortable and ensuring a painless experience.
Premium Quality Products: We use only the finest quality sugar and wax products, ensuring optimal results and minimizing skin irritation. Our products are gentle on the skin, suitable for all skin types.
Customized Treatments: We understand that everyone's hair removal needs are unique. That's why we offer a variety of options and personalized treatments to cater to your specific preferences and skin sensitivity.
Hygienic and Clean Environment: Your safety and well-being are our top priorities. We maintain strict hygiene standards, including using disposable and sanitized equipment for each client.
Relaxing Atmosphere: Serendipity Spa & Salon offers a tranquil and calming environment, where you can unwind and indulge in a pampering treatment. Our professionals strive to make your experience as relaxing as possible.
Our Range of Sugar & Wax Services
At Serendipity Spa & Salon, we offer a comprehensive range of sugar and wax services to address all your hair removal needs. Our skilled estheticians will ensure a comfortable and effective treatment, leaving you feeling refreshed and confident. Here's a glimpse of the services we provide:
Sugar Hair Removal
Our sugar hair removal treatments are an excellent alternative to traditional waxing. Made from natural ingredients such as sugar, lemon juice, and water, the sugar paste is applied and gently removed against the direction of hair growth. This technique helps minimize discomfort and is suitable for those with sensitive skin. Our sugar hair removal services include:
Full Body Sugar Waxing: From head to toe, we offer thorough sugar waxing for a completely smooth and hair-free body. Our estheticians ensure a thorough and meticulous treatment to remove unwanted hair from all areas, leaving your skin irresistibly soft and silky.
Bikini and Brazilian Sugar Waxing: Our expert estheticians provide precise and customized bikini and Brazilian sugar waxing services. Whether you prefer a classic bikini line or a complete Brazilian, we have the expertise to deliver exceptional results.
Facial Sugar Waxing: Achieve a flawless complexion with our facial sugar waxing treatments. We delicately remove unwanted hair from the upper lip, eyebrows, cheeks, and chin, leaving your facial skin smooth and radiant.
Underarm Sugar Waxing: Say goodbye to underarm stubble with our underarm sugar waxing services. Experience long-lasting hair removal and enjoy the confidence of hair-free underarms.
Leg and Arm Sugar Waxing: Our leg and arm sugar waxing treatments offer a hassle-free way to achieve silky-smooth skin. Let our skilled estheticians work their magic to remove unwanted hair, giving you a renewed sense of confidence.
Wax Hair Removal
In addition to our sugar hair removal treatments, we also provide traditional wax hair removal services. Designed to deliver smooth and long-lasting results, our wax treatments are perfect for those seeking a traditional hair removal approach. Our wax hair removal services include:
Full Body Waxing: Experience the ultimate smoothness with our full body waxing services. Our skilled estheticians will remove unwanted hair from head to toe, ensuring a flawless finish that lasts.
Bikini and Brazilian Waxing: Achieve a clean and confident look with our bikini and Brazilian waxing services. Our estheticians are experts in precise hair removal, leaving you with perfectly groomed results.
Facial Waxing: Enhance your natural beauty with our facial waxing treatments. From shaping your eyebrows to removing upper lip and chin hair, we offer precise and meticulous facial waxing services.
Underarm Waxing: Say goodbye to underarm stubble and hello to smooth, flawless underarms. Our underarm waxing services provide long-lasting results, allowing you to feel confident and fresh.
Leg and Arm Waxing: Flaunt smooth and touchably soft skin with our leg and arm waxing services. Our experienced estheticians specialize in removing unwanted hair, ensuring impeccable results.
Book Your Sugar & Wax Service Today
Ready to achieve velvety-smooth skin and indulge in a luxurious sugar and waxing treatment? Look no further than Serendipity Spa & Salon at The Enchanted Bath. Book your appointment today and experience the expertise of our skilled estheticians. Feel confident and pampered, as our professionals cater to your unique hair removal needs with unmatched precision and care. Embrace the silky-smooth results that will leave you feeling beautiful and confident.
Don't hesitate, book your sugar and wax service now to embark on a delightful journey of self-care and beauty at Serendipity Spa & Salon!