Lotus Room - Ultimate Bath Products and Accessories
Mar 14, 2019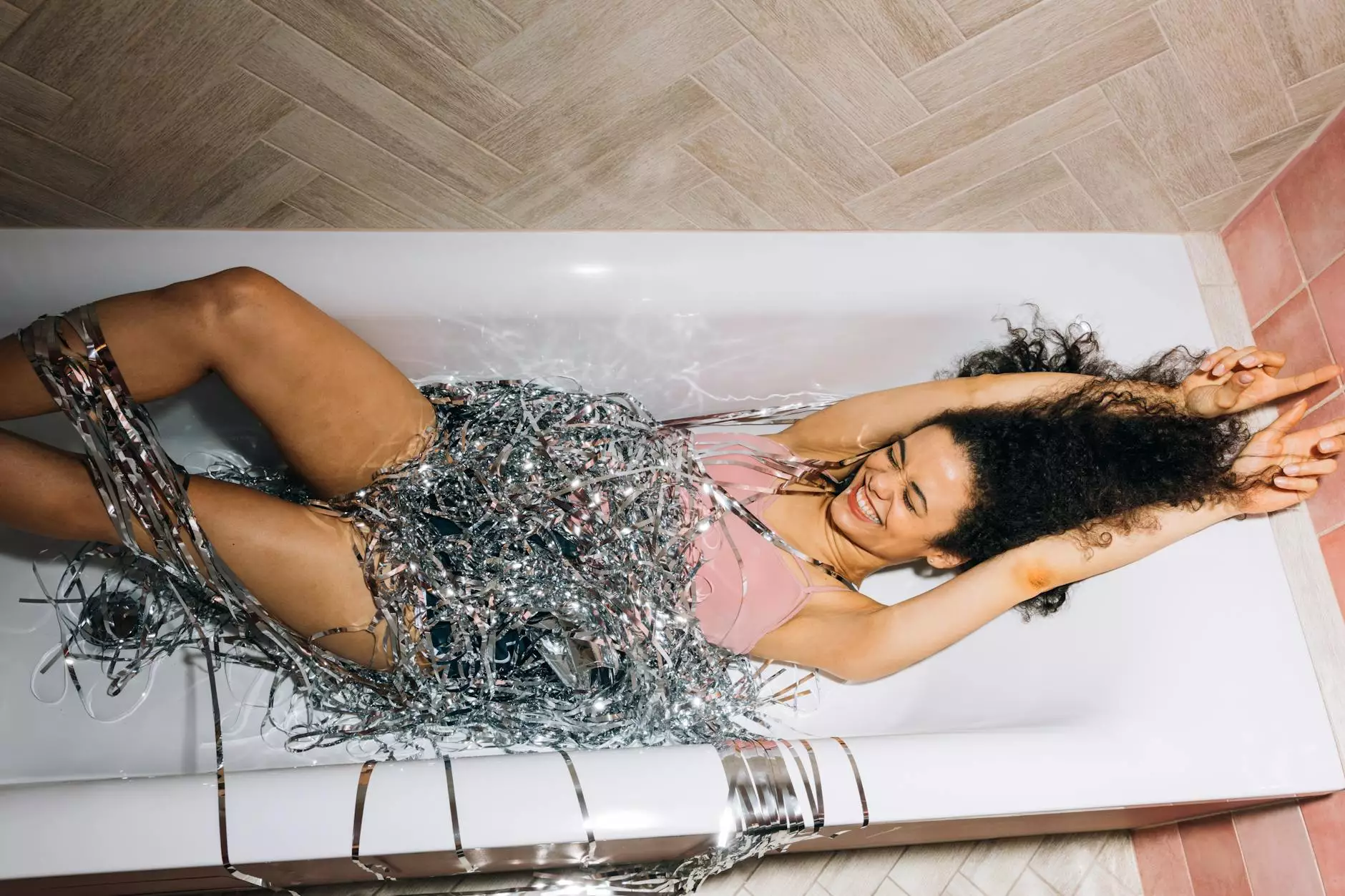 Welcome to the Lotus Room at The Enchanted Bath
Immerse yourself in an extraordinary bath experience at The Enchanted Bath's Lotus Room. Step into a realm of tranquility, luxury, and relaxation as you explore our extensive collection of premium bath products, accessories, and supplies. We bring you the finest curated selection of items, carefully crafted to transform your bath time into an enchanting ritual.
Discover the Luxurious World of Bathing
At the Lotus Room, we understand the importance of self-care and well-being. Indulge in the finest bath and body products that nourish your skin, invigorate your senses, and enhance your overall bathing experience. We pride ourselves on offering high-end and artisanal products sourced from trusted brands worldwide.
A Wide Range of Bath Products and Accessories
The Lotus Room is a haven for bath enthusiasts, providing an extensive range of products to suit every preference and need. Choose from an array of bath oils, bath salts, soaps, bath bombs, and much more. Our carefully curated selection ensures that you find the perfect products to meet your unique tastes and requirements.
1. Luxurious Bath Oils
Elevate your bathing experience with our indulgent bath oils. Our collection features a variety of fragrances and therapeutic properties designed to relax, rejuvenate, and moisturize your skin. Immerse yourself in pure bliss as the luxurious oils envelop your senses, leaving your skin feeling nourished and radiant.
2. Detoxifying Bath Salts
Pamper yourself with our detoxifying bath salts that help cleanse and purify your body. Our salts are infused with natural minerals and essential oils known for their rejuvenating properties. Unwind in a bath infused with our salts to gently detoxify your skin and restore its natural glow.
3. Handcrafted Artisan Soaps
Immerse yourself in a selection of handcrafted soaps that are meticulously made with high-quality ingredients. Our artisan soaps offer a luxurious lather and come in a variety of scents and designs. Each bar is carefully crafted to provide a nourishing and gentle cleansing experience, leaving your skin feeling soft, smooth, and beautifully scented.
4. Fizzing Bath Bombs
Transform your bath into a colorful and effervescent experience with our range of bath bombs. Indulge in the delightful fizz and enchanting fragrances as these bath bombs dissolve in the water, releasing essential oils and moisturizers for a truly luxurious bathing experience. Each bath bomb adds a touch of magic to your self-care routine.
Indulge in an Unforgettable Shopping Experience
Shopping at the Lotus Room is more than just a transaction, it's a journey. Our ecommerce store offers a seamless and user-friendly interface, designed to enhance your shopping experience. Browse through our extensive product catalog, read detailed descriptions, and view high-resolution images to make informed choices. We prioritize customer satisfaction and ensure secure transactions for utmost peace of mind.
Curated Collections for Every Occasion
Whether you're looking to unwind after a long day, celebrate a special occasion, or simply treat yourself or a loved one to a luxurious bath experience, we have the perfect collection for you. Our carefully curated collections make it easy for you to find the ideal products that match your mood, preferences, and desired outcomes. Discover exclusive gift sets, limited-edition products, and more.
Embrace the Magic of Bathing
At The Enchanted Bath's Lotus Room, we believe that bathing is not just a routine, but a moment to escape the stresses of everyday life. Immerse yourself in a world of luxury, tranquility, and pure indulgence. Elevate your bath time rituals to new heights with our exquisite range of bath products and accessories. Explore our ecommerce store and experience the magic of bathing like never before.